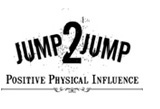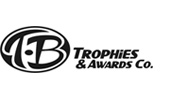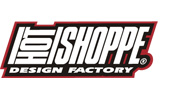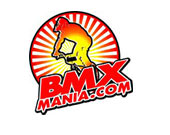 2014 4 Star Series Race Schedule:
May 24-25, 2015
Fresno: Woodward Park BMX

June 28-29, 2015
Hanford: Handford BMX

August 9-10, 2015
Santa Maria: Santa Maria BMX

August 23, 2015
Ventura: Ventura BMX Raceway

August 24, 2015
Santa Barbara: Ellings Park BMX Raceway

September 13 - 14, 2015
Reedley: Airtime BMX

October 4, 2015
Reedley: Airtime BMX

October 5, 2015
Fresno: Woodward Park BMX

November 8, 2015
Dorsey Cup: TBA

November 9, 2015
Six Flags Magic Mountain: Awards Ceremony

Sign up times for 2014:
Saturday: 11:30a -12:30pm
Sunday: 8:00a- 8:30am

Race times:
Saturday: 1:00pm
Sunday: 9:00am

Golden State BMX has reformed into a BMX support group. Our mission is to focus on all the positive aspects of the sport, including healthy competitiveness, comradrie, good sportsmanship, family togetherness, and fun! Towards this effort, for 2014, we have established the 4 Star Series. All riders will get the opportunity to earn a custom designed BMX jacket, compete for the #1 Rider trophy in each class and be entered into an exciting series raffle for prizes, including an I-Pad, EZ Up, bike accessories, and more! In addition, all riders will have the choice of a trophy or BMX bucks at each race.
We will continue the tradition of Team Racing at all races and Pro-Am races will be held on Saturdays of the series. You do not have to race in class to race the Pro-Am.
Our series is full of exciting racing for all skill levels!

January 13, 2015
Announcing the 2015 4 Star Planning Meeting on Feb 7th. Everyone who is interested in the 2015 4 Star Series is welcome. We will be reviewing the program, planning the schedule and making any necessary changes to the series. The place is: Ted C Wills Community Center, 770 N. San Pablo, Fresno, CA 93728. This is Ryan Garcia's office. The time is 1pm to 4 pm on Feb. 7th. See you there!
October 19th, 2014
There will not be a pro-am race at the Dorsey Cup.
October 2nd, 2014
This weekend, Oct. 4th and 5th riders will be able to sign up for their 2014 award jacket. Please sign up in the appropriate booklet, according to size. You must have 6 or more qualifiers after this weekend to earn one. There will be samples to try on to make sure you get the right fit. Jackets will also be on sale to order. Price will be $80. You will also be able to order your 2014 picture plaque with your picture, name, class, and finish. The price will be $12. Pictures will be taken both Saturday and Sunday, if you haven't taken it yet.

The points earned this season will be available to view this weekend at Reedley and Fresno.

We will be raffling off a bicycle this weekend. Tickets will be $1.00 and you do not have to be present to win. We will draw the winning ticket on Sunday at the Fresno track.

The Dorsey Cup will be held at the Ventura track on Nov. 8th. Sign-Ups will be 11:30-12:30, with racing at 1 pm. Race fees, which include a free ticket to Magic Mountain, will be $30. This will be a single point USA BMX race. Unfortunately, due to tight finances, this race will not count as a qualifier for the 2015 season. Parents and family, friends, etc will be able to purchase extra tickets for $30 at the track. These will be good for Sunday, Nov. 9th, 2014 only.

Riders who have raced 4 or more races will have a ticket placed in the 4 Star Raffle for the 4th race, and every race they raced after that. Prizes will be an I-Pad, 2 EZ Ups, bicycles, and more. The 4 Star officials will be placing names and tickets in the box. These prizes will be given away at the Magic Mountain Awards Ceremony on Nov. 9th. You do not have to be present to win.

We'll see you at the races!
April 3rd, 2014: 2014 Schedule Released
The new schedule for 2014 has been updated here. We're looking forward to a fun, competitive season!