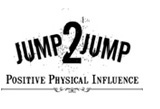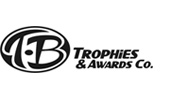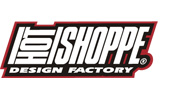 2016 4 Star Series Race Schedule:

April 2-3, 2016
Hesperia BMX
Hesperia, CA
May 28-29, 2016
Woodward Park BMX
Fresno, CA
June 18-19, 2016 Location Change:
Hesperia BMX
Hesperia, CA
July 23-24, 2016
Lemoore BMX
Lemoore, CA
August 27-28, 2016
Santa Maria BMX
Santa Maria, CA
September 17-18, 2016
Airtime BMX
Reedley, CA
October 8-9, 2016
XRoads BMX
Lucerne Valley, CA
November 12, 2016
Dorsey Cup Race at Santa Maria BMX
Santa Maria, CA
November 13, 2016
Awards Ceremony at Six Flags Magic Mt.
at Valencia, CA

Hope to see you at the races!
Sign up times for 2016:
Saturday: 11:30a -12:30pm
Sunday: 8:00a- 8:30am

Race times:
Saturday: 1:00pm
Sunday: 9:00am

The purpose of the 4 Star Series is to provide BMX racing fun for all at various tracks around California. Riders who race 6 races (ex. 3 weekends) earn a custom designed Hot Shoppe BMX jacket. Hot Shoppe has been a premier producer of custom BMX apparel for many years. Riders who race 4 or more races (equivalent to 2 weekends) are entered into the 4 Star Raffle each time they race after the 4th race. Prizes will include an I-Pad, EZ Up, bike accessories, and more! There will be a special award for riders attending all the races. (These prizes and raffle prizes will be awarded on Nov. 13 at a special awards ceremony. You do not need to be present to win. The location will be Six Flags Magic Mountain at Valencia.)
At each race, riders will have the choice of a trophy, medal, or bucks. Bucks can be used for future 4 Star Series entries, snack bars, or bike vendors at the races.
The jackets will be given out at Six Flags Magic Mountain in Valencia, CA. Riders will earn a free ticket into Magic Mt. by racing the Dorsey Cup Race the day before, at the Santa Maria track. If a rider races in 2 classes, ex. class and cruiser, they will get 2 tickets into Magic Mt. Extra tickets are available for purchase at a reduced rate.
A special trophy will be given to the #1 rider in each separate class. All riders who finish the series will receive a specially designed plaque.
Picture plaques for the 4 Star Series, which will include a picture of the racer, will be available for purchase..
The racing fees are $28 at the race.
Sign up times for 2016:
Sat. 11:30a -12:30p
Sun. 8:00a- 8:30a.

Race times:
Sat: 1:00p
Sun: 9:00a